During the COVID-19 pandemic, animal diseases continue to spread relentlessly. Not only are they responsible for millions of animal and socioeconomic losses, but they also threaten to exacerbate the global health crisis. To stop their escalation, the World Organisation for Animal Health (OIE) kept up the fight in 2020.
Animal diseases: a threat
to the achievement of global goals
The livelihoods of nearly 1.3 billion people worldwide depend on animals. Thus, the impact of animal diseases affects far more than animal health and welfare. People's jobs and sources of income, and global access to safe and secure food are all affected. Some animal diseases, such as rabies, are also public health threats which directly impact human health. Moreover, most emerging infectious diseases over the last few years are of animal origin. For all of these reasons, human well-being is interdependent with animal health.
Within the framework of the OIE's 6th Strategic Plan , we committed to supporting Veterinary Services all over the world in their efforts to control animal health risks, including those at the animal-human-environment interface. Amid the COVID-19 crisis, this support turned out to be critical in ensuring the continuity of veterinary activities that are crucial for both public health and national economies.

In 2020, the OIE recognised and endorsed
new
disease status and control programmes

In 2020, the OIE recognised and endorsed
new
disease status and control programmes
Controlling priority animal diseases to reduce their devastating impacts
Doluptaquae us autet litatium ex ea peratibus etus net omnitaspere nus eum a sapic totat magnis re perum re sunt fugia iscilit lab int magnis.
As part of the OIE's mission, we develop international standards and recommendations to guide countries in the prevention and control of animal diseases worldwide. To ensure that this approach is grounded in scientific evidence, the OIE relies on a network of internationally recognised experts. When our world was disrupted by COVID-19, we swiftly and proactively transformed more than 60 expert in-person meetings to a virtual format, overcoming the physical barriers imposed by the pandemic, in order to continue responding to global animal health priorities.
Our response includes the joint implementation of global control strategies with our partners on priority diseases, notably foot and mouth disease, rabies and peste des petits ruminants (PPR). To reduce the consequences of these diseases whether on human health, or on the economy and livelihoods of rural populations, the vaccination of animals is key. Among other actions, we continued to enable Members to access high-quality vaccines through the OIE vaccine banks.
In addition, the OIE recognises the animal health status of zones or entire countries, acknowledging the absence of certain diseases, as well as the implementation of effective disease control programmes in line with OIE Standards. OIE official disease statuses, by serving as an indicator of the level of transparency and the quality of Veterinary Services, contribute to a higher valuation of livestock sectors in concerned countries. In 2020, due to the exceptional global health circumstances, an adapted procedure was implemented to allow for the continued adoption of animal health statuses, given their vital role in national economies.
Funding for expert meetings: Canada, European Union, Germany, Italy, United Kingdom and United States of America.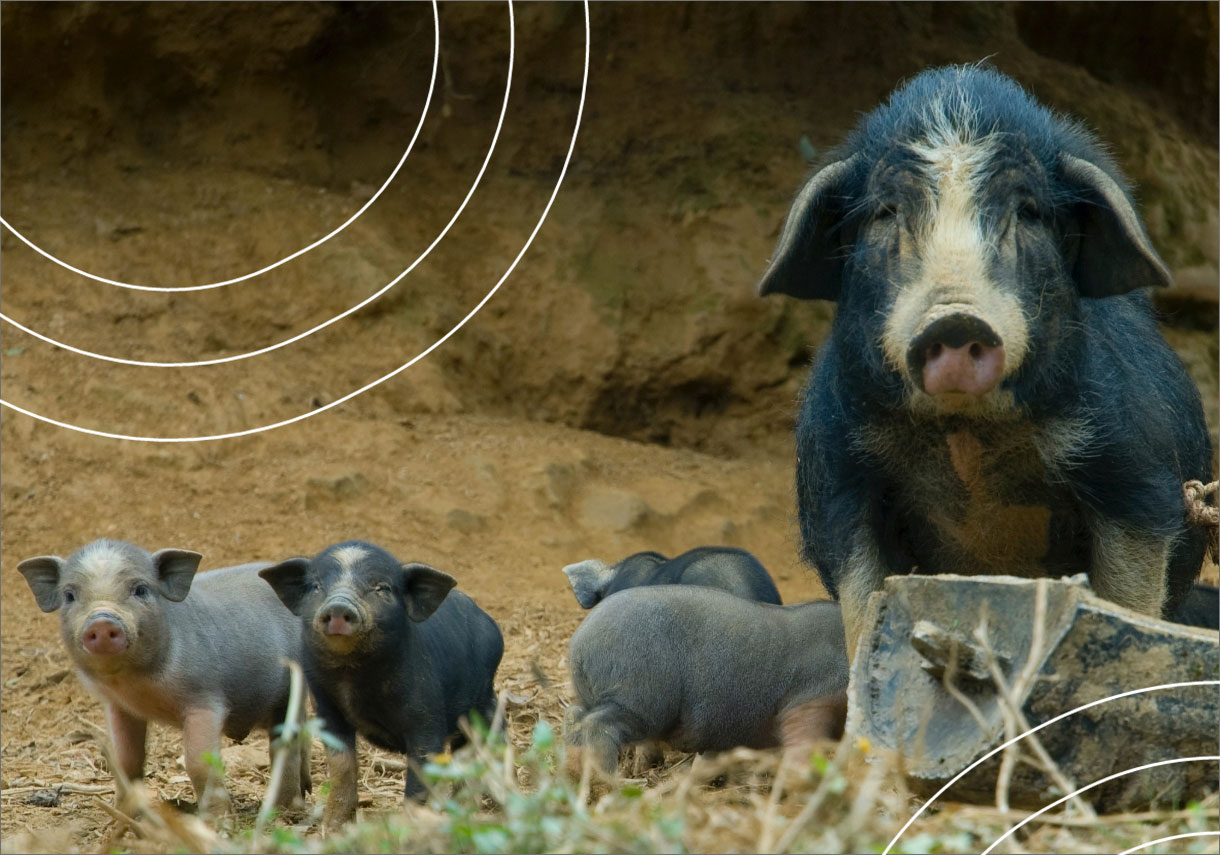 Funding for OIE activities on ASF: Australia, Canada, China, Colombia, the European Union, Italy, Japan, Republic of Korea and United States of America.
Providing global solutions to growing threats: the example of African swine fever
Controlling and eradicating animal diseases becomes more challenging in the absence of effective vaccines that could stop their spread. This is the case for African swine fever (ASF), a deadly pig disease, the spread of which shows no signs of slowing down. While the disease does not affect human health directly, ASF represents a barrier for the agricultural sector, and prevents it from reaching its full potential to generate employment and alleviate poverty. Pork is the most consumed meat in the world (representing 35.6% of meat consumption) and therefore, on a global scale, the sustained spread of ASF poses a great threat to food security.
Despite this daunting and complex challenge, global control of ASF is possible with sustained effort and collaboration at national, regional and international levels. This is why, in 2020, we launched the Initiative for the Global Control of ASF in partnership with the Food and Agriculture Organization (FAO), under the umbrella of our Global Framework for the Progressive Control of Transboundary Animal Diseases (GF-TADs). Its goal: bringing together governments, industry and experts to support our Members in their effort to control this devastating pig disease.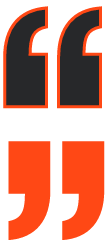 Doluptaquae us autet litatium ex ea peratibus etus net omnitaspere nus eum a sapic totat magnis re perum re sunt fugia iscilit lab int magnis. Excessint voluptatus, sinctia ditibusae enem quid et que sinulpa dolore.
Protecting aquatic animal resources for a sustainable development
Disease outbreaks are the greatest global threat to aquatic animal production. As the fastest-growing food production sector in the world, aquaculture provides nearly 20 million people worldwide with a source of income.
With the aquaculture sector growing rapidly, it will continue to face the risk of disease as well as other challenges. Anticipating these trends, the OIE has developed its first global Aquatic Animal Health Strategy (2021-2025) with the support of the experts from the Aquatic Animals Health Standards Commission. This strategy sets priorities for collaborative actions to improve aquatic animal health and welfare, and to fully realise the potential of aquatic animal production. It will be launched in 2021.
By 2050, the world's population will approach
By 2030, demand for aquatic animal products is predicted to rise by at least
Funding for the provision of seconded experts on aquatic animals: Canada and Norway.
Maintaining our world free from an eradicated disease
Rinderpest was the first animal disease to be formally declared as eradicated by the OIE and FAO. Yet, a re-emergence is still possible. Hence, it is crucial that stakeholders especially within the fields of animal health policy, veterinary education, and research work together to ensure that the disease remains a part of history. This includes raising awareness in younger generations of animal health practitioners, among other actions.
To this end, at the beginning of 2020, over 12,300 participants from 121 countries participated in the 2nd edition of the OIE Rinderpest Challenge. In this serious game, the disease re-emerges and players must find the source of the outbreak. Meanwhile, they learn how to identify rinderpest from among other diseases that present similar clinical signs, as well as how to handle material containing the rinderpest virus. The game is now available as an online learning tool for students, veterinary paraprofessionals and other stakeholders.
Funding for OIE activities on rinderpest: Weapons of Mass Destruction (WMD) Threat Reduction Program of Global Affairs Canada and United States of America.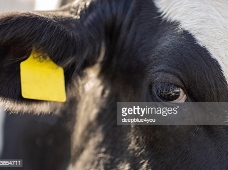 Lorem ipsum dolor sit
Lorem ipsum dolor sit amet sitiorest alit pliandi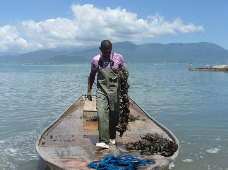 Lorem ipsum dolor sit
Lorem ipsum dolor sit amet sitiorest alit pliandi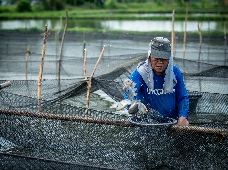 Lorem ipsum dolor sit
Lorem ipsum dolor sit amet sitiorest alit pliandi