In 2021, much progress was made on developing methods for estimating the socioeconomic impact of animal diseases at country and global levels. This knowledge will help guide and prioritise animal health initiatives that best support livelihoods, animal well-being and environmental sustainability.
Animal diseases: their impact on society
If a family in Madagascar loses a Zebu cow to disease, they are deprived of more than just the value of the animal. Cattle are often a lifeline for their owners. By providing milk for the household and working to plough fields and pull carts, they become an intimate part of family life. Animal diseases can also have ripple effects on trade, food supply, livelihoods and, ultimately, human health and well-being. Whilst these effects can be difficult to quantify, it is important to conduct this analysis so that we can address the needs of livestock keepers appropriately.
Therefore, the World Organisation for Animal Health (WOAH, founded as OIE) has partnered with the University of Liverpool (UoL) to promote the development of knowledge in animal health economics. The ultimate goal is to help Veterinary and Aquatic Animal Health Services have the greatest impact on people's lives and national economies.
In 2021, WOAH and its partners have secured more than 7 million US dollars to roll-out the Global Burden of Animal Diseases (GBADs) programme. Through GBADs, we strive to understand both the direct and indirect costs of animal diseases in order to improve not only animal health and welfare but also human well-being, particularly in rural, agriculture-based communities. The burden includes effects on livestock populations and agriculture, costs of mitigation efforts and trader impacts.
"The GBADs programme will help Veterinary Services improve their investments in the strengthening of animal health systems, their allocation of resources, and also have a data structure so that they can evaluate past policies" explains Jonathan Rushton, Director of the Global Burden of Animal Diseases programme, based at the University of Liverpool, United Kingdom.
Worldwide,
people depend on animals for their living
Each year, an estimated
is lost to animal diseases in livestock
Bringing together economic science and veterinary knowledge
To date, estimates of the overall "burden" of animal diseases has proven limited due to a lack of a systematic and standardised process across countries and animal production systems. How do animal diseases affect human health and well-being? What are the positive socioeconomic consequences of implementing preventative measures over time? Answers can come only by merging knowledge from veterinary and economic sciences.
"If we know what we're losing or what we're spending, then we'll have a fairly good idea to present business cases for investment from either governments, the private sector, or individual farmers" explains Jonathan Rushton, who is also a professor of animal health and food systems economics at the University of Liverpool. "It's about investing in the right places to achieve best outcomes on managing risk".
The GBADs programme is led by WOAH jointly with the University of Liverpool and implemented by organisations and universities that work at the crossroads of public policy, private sector, and academia.
This year, the programme has entered into a new phase. We have rolled out a framework on measuring animal health burdens, their impacts on human lives and economies, and begun a case study in Ethiopia. A second case study, in Indonesia, was also launched in addition to a knowledge engine prototype to test the tools that will provide us with relevant data in the future. Building on these achievements, we aim to publish initial estimates of animal diseases burdens at global and national levels in 2022.
In May 2021, we also launched our first Collaborating Centre for the Economics of Animal Health, bringing together the University of Liverpool, Utrecht University, and the Norwegian Veterinary Institute. This collaboration will facilitate data collection using a standardised and analytical approach. It will also support the development of capacities on animal health economics and similar centres of excellence in other regions of the world.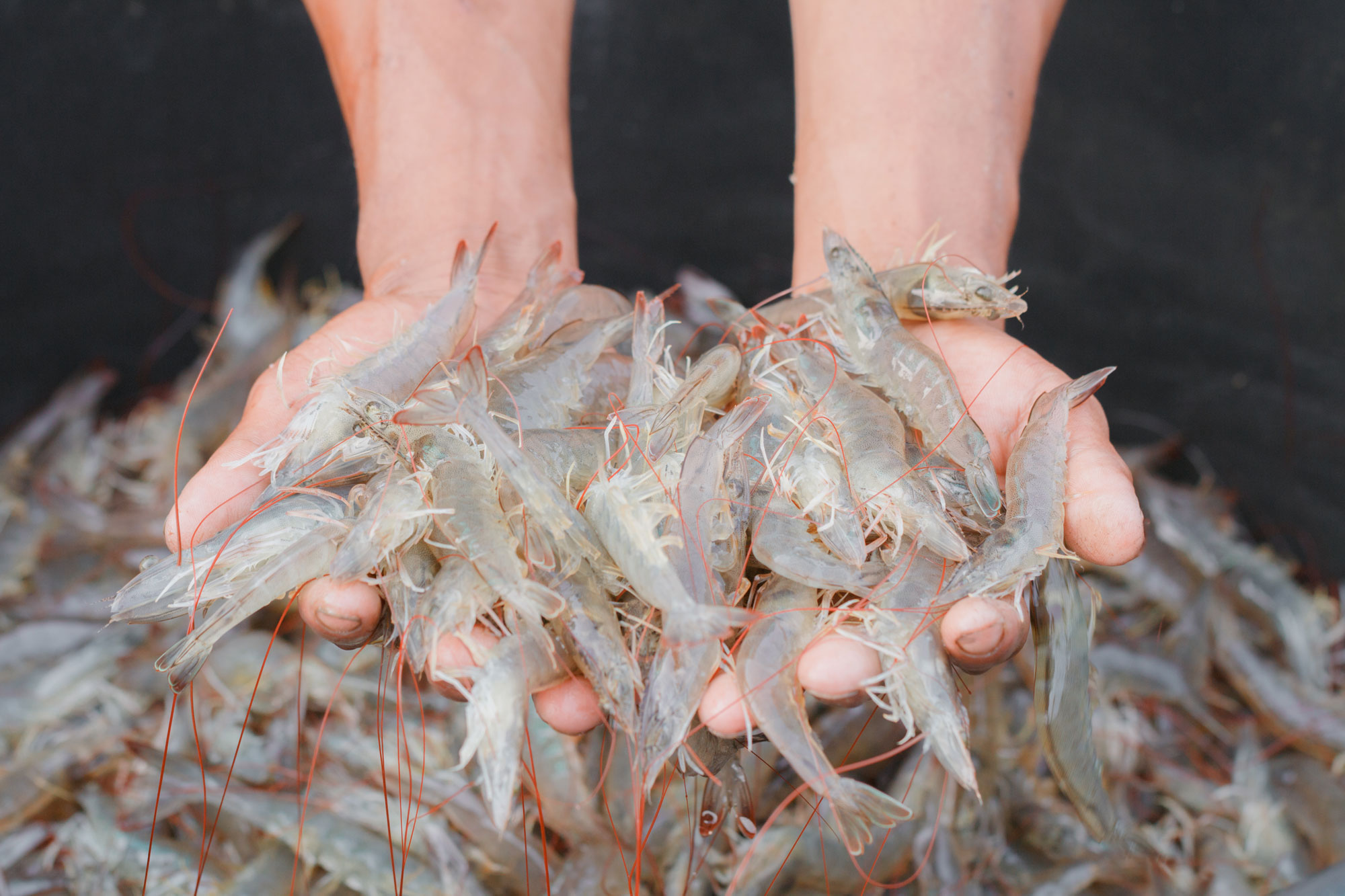 GBADs will support investment in surveillance and prevention to manage and limit the risks of disease emergence in livestock and aquaculture species.
Animal health for better human development and well-being
Livestock and aquatic animals provide roughly 1.3 billion of the global population with income, nutritious food, clothing, fertilizer, building materials and traction power. Poor animal health also correlates with poverty and malnutrition. Furthermore, it directly impacts women in rural agriculture-based economies, who comprise two-thirds of low-income livestock keepers. Linking existing animal disease data to socioeconomic consequences, GBADs programme will identify how animal health impacts small household income, the empowerment of women, and the equitable provision of a safe, affordable, and nutritious diet.
The approach that merges the animal health and socioeconomic sectors is on track to guide our actions on the long-term. The data collected by the GBADs programme will ultimately contribute to more efficient animal production systems. It will also help all stakeholders identify the most devastating animal health issues to address in order to prevent ripple effects on livelihoods and the well-being of both humans and animals.
Learn more about the GBADs programme here.
Funding for the GBADs programme: the Australian government, Bill and Melinda Gates Foundation, Brooke, European Union – DG SANTE, Food and Agriculture Organization of the United Nations (FAO), Ireland, Italian Ministry of Health, the UK Foreign, Commonwealth, and Development Office, and the UK Department of Health and Social Care.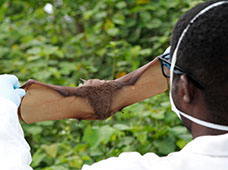 Innovating for wildlife health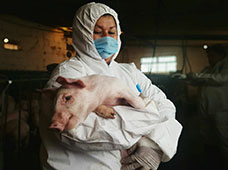 Giving animal health a voice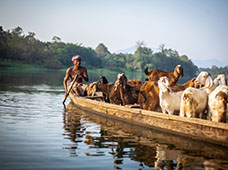 Working towards a healthier world